Last week, Lonzo Ball of the Ball Brothers, released his first signature shoe with his family brand, Big Baller Brand. Lonzo Ball is about to be drafted into the NBA as a lottery
pick, coming straight out of UCLA. Him and his brothers have been star players of the Chino Hills High School basketball team and have constantly been making sports news due to their talents. They have even been nicknamed the Ball Brothers because of their skills in basketball and their last name. The brothers include LaMelo Ball, the youngest, who is a sophomore attending Chino Hills High School, LiAngelo Ball, who is a senior attending Chino Hills High School, and of course the oldest, Lonzo Ball who is about to graduate UCLA. However, what is controversial with the brothers is their father, LaVar Ball. In some perspectives, LaVar is a supportive father who is just looking out for his sons' futures. However, on the other hand, some believe the father is crazy and is instead, destroying their futures. Personally, I believe LaVar is a supportive father who just wants best for his children.

With Lonzo Ball going into the NBA, brands like Nike, Adidas, and Under Armor are looking into partnering with him for a signature shoe. LaVar Ball turned down all of their offers because he was looking for creative privileges with the brands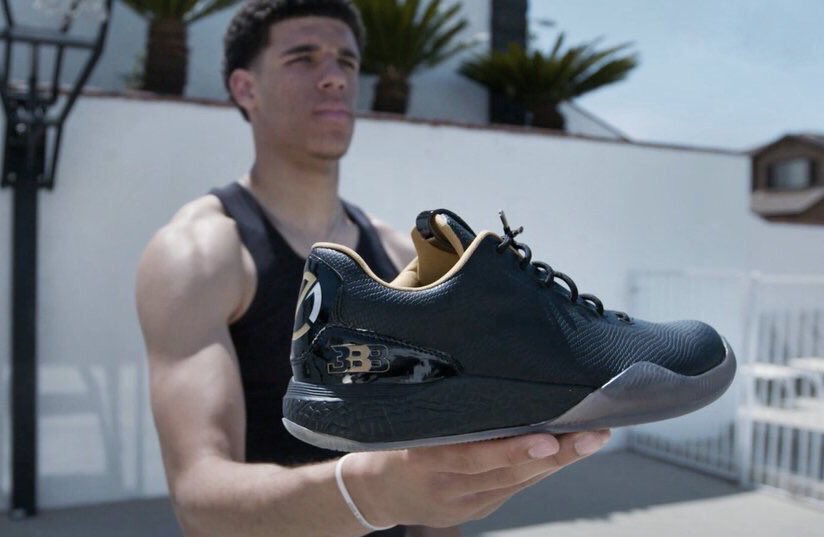 and having them partner with Big Baller Brand overall, not just Lonzo. He wanted to show what Big Baller Brand can bring to the table which was not just the brothers but the brand's apparel and engineering. Many people believe LaVar is crazy for turning down all of the offers that were presented to Lonzo. Despite all the comments made, LaVar Ball didn't care, he decided to create Lonzo's signature shoe with the family brand rather than other big brands like Nike and Adidas. That is where the ZO2 Prime comes in. Lonzo's new signature sneaker is out now retailing at $495. However, if you're a size 14 and above it will cost $695 and if you want the premium pack, you can get the ZO2 Prime signed by Lonzo and encased in a glass case with LED light flooring for $995. Also you can get slides for $220. These prices in my opinion were crazy and it totally changed my opinion on the Ball Brothers and Big Baller Brand overall.

Everyone was outraged by these crazy prices and the model itself. People accused Big Baller Brand for copying a Ohio State football coach's logo called "Zone 6." People accused them for stealing a Kobe Bryant signature shoe model and the Adidas Boost mold on the midsole. Som
e people defended him saying that the price makes sense since they are a small brand and they had to create their own mold and technology for the shoe. All of these accusations and insults made toward Big Baller Brand did not stop LaVar Ball from tweeting, "If you can't afford the ZO2'S, you're not a BIG BALLER!" Now people just think LaVar is going crazy. From the stealing of logos and molds to insulting the community of sneakerheads and ballers. Lonzo Ball even had an interview recently and he said that he believed people would buy his sneakers despite the prices. It was difficult for many people seeing this controversy with Big Baller Brand because some were fans of the Ball Brothers. Some will stay loyal believing that LaVar is just watching out for his kids but some will believe that he is crazy and just ruining their future in the industry. Despite all those opinions, I believe LaVar Ball is still a good father but he could just be trying to live his basketball dream in his kids' shoes. If you're looking to get someone new basketball shoes for Christmas, the ZO2 Primes can be pre-ordered now and will be shipped on November 24th, 2017!